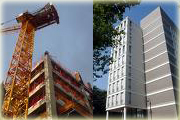 CONSTRUCTION

Al Jazeera Net
wishes to engage itself in the seamless work of construction here in the State of Qatar. This particular branch of Al Jazeera Net deals with contracting business, from sub-contracting to major projects. Such projects include from residential to commercial infrastructures as structural demands continue to develop and innovate here in the state of Qatar. Al Jazeera Net equipment resources are capable to suit for your construction needs as well as with your continuous growth and expansion. Also, being a construction firm, we dedicate our visions in future innovations that will be beneficial and dynamic for our clients.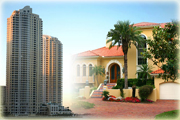 REAL ESTATE
Al Jazeera Net
is also into the world of Real Estate. If your looking for a place that wishes to place your investment, we would be glad to assist you in whatever way possible. Our contacts from around the globe can be of great assistance in making the best choice in investing for a house or property. We believe in the retirement pleasure of every individual here in the State of Qatar and we are extending our utmost enterprise in this particular branch of our company. Al Jazeera Net is dedicated towards the satisfaction of prospect investors, being for commercial or personal proprietorships.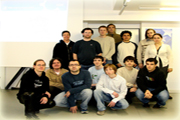 MANPOWER
Al Jazeera Net
is a leading manpower resource to various companies here in Qatar. From skilled labours to staff employees, Al Jazeera Net provides reliable human resources for your organization or business. Al Jazeera Net is in touch with various industries such as Oil & Gas, Construction, Sales, Information Technology, Shipping, Automotive, etc. Al Jazeera Net gathers the skills of people from various backgrounds and nationalities, as such is from India, Pakistan, Sri Lanka, Nepal, Philippines, Indonesia and other asian countries that have the skills and knowledge required by our clients.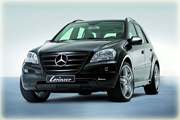 RENT-A-CAR
Cars are a necessity here in the State of Qatar so
Al Jazeera Net
has opened business for Rent-A-Car Services. At our affordable rates, Al Jazeera Net has been a one stop place for motorists here and there. Providing cars of various models and types, Al Jazeera Net truly became a cutting edge in the business. Al Jazeera Net has the popular models adhering the taste of both arabs and expatriates, SUV's, ATV's, Saloon Cars, Sedan's, Al Jazeera Net Rent-A-Car services assures you that the vehicle of your choice is right at your finger tips.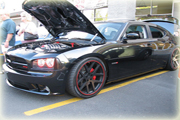 CAR MAINTENANCE & ACCESSORIES
Al Jazeera Net
is in the business of Car Maintenance and Accessory Supplies of various vehicles. We believe that involving ourselves in the Car Industry as a Car Rental Company it includes the necessity of being a merchandise for car supplies and maintenance repair as it is vital to continue the quality of our business. We believe that a key need for our business is quality of vehicles that contains the quality of maintenance and support for our customers and clients. Al Jazeera Net aims to satisfy its customers with a 100% assurance of quality and reliability.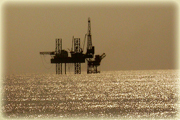 OIL & GAS
The State of Qatar is an Oil Based Industry and Al Jazeera Net won't stand the chance of being involved in this industry. Al Jazeera Net wishes to introduce itself as a co-venture organization to various Oil & Gas Companies. Having introduced ourselves as a contractor and manpower resource, Al Jazeera Net includes dealerships and enterprises as mandated by it's co-venture companies. We at Al Jazeera Net believe in business trend setting which yields us toward a bigger outlook of the country's full potential.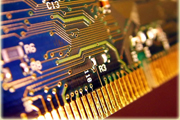 INFORMATION TECHNOLOGY
Qatar is one of the richest nation in the world and it has a huge potential in online marketing and sales . Al Jazeera Net Information Technology wishes to introduce itself as a co-venture organization to various IT companies around the world. We already have a highly developed IT consultancy service and hope to implement our own software development hub in the middle east based at Doha. We are looking for partnership with a good CMM level 4 and above international information technology company to expand our business in not only Qatar, but all over middle east.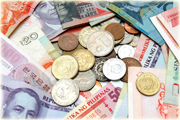 RASALJAZEERA TRADING
Ras Aljazeera Trading is a sister branch concerned with trading commodities and goods from all around the world including China, India, Sri Lanka, Indonesia, Taiwan, Thailand etc We mainly trade food products and stationary items; both in retail and wholesale. We offer high quality products at the cheapest rate in the State of Qatar. We have a huge list of client testimonial favoring us in trade which has been the major factor in boosting our Trade. We provide timely exceptional services putting always smile on the face of our clients.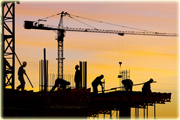 RASALJAZEERA CONTRACTING
The State of Qatar, which is the least affected with recession and after winning the FIFA 2022 to host the foot ball world cup has been experiencing exponential growth in its infrastructure in various sectors like roads, water supply, airport, stadiums, public housing, telecommunications and other utilities. We Ras Aljazeera Trading is actively taking part in the development of the State of Qatar with all our resources. We hope within the next 5 years, to become one of the topmost public housing provider based at Doha and Lusail.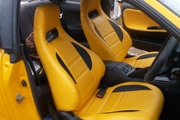 CUSHIONS AND UPHOLSTERY
The State of Qatar is the largest importer of vaious international brands luxoury cars like Rolls-royce, Limousine, Porsche and other royal cars. The people of Qatar generally prefers to alter the factory made cushions to more comfortable specially designed upholstery. We are the number one upholstery service providers in Qatar. We have the most experienced brilliant workers from Nepal, Sri Lanka and China who are the master of arts in providing upholstery service Our customers are very happy about the service we offer all around the year.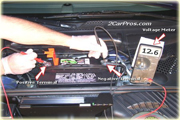 CAR ELECTRICALS
Qatar is the top most country in the list of vehicles per capita. Due to this high concentration of cars in the small area of the State of Qatar, there is a lot of potential in the car electrical service. Aljazeera Car Electricals has been taking care of car electrical system problem for more than a decade and have a strong, dedicated and experienced work force to solve any problem of car electrical system. We deal with all automobile electrical systems and is considered as the one stop solution provider for any automobile whether it is old or modern.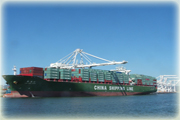 IMPORT & EXPORT
Being an import-based country for most commoditites here in Qatar, We wish to introduce ourselves as an Import/Export organization for most commodities common to the popular goods of the country. Al Jazeera Net is into the importation of Food, Clothing, Books, Computers, Stationery Supplies, Appliances, Sporting Goods, Furnitures, etc. Also, we engage ourselves in the exportation of Qatar's prime resource, Oil & Gas. Al Jazeera Net is truly a multi-branch company capably supported by most of it's business deals and enterprises to various demands here in Qatar..