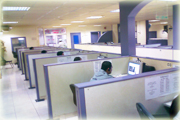 CYBER CAFE
Al Jazeera Net
has commenced itself as a Cyber Cafe here in the State of Qatar. We introduce our cafe as one of the most modern, big and advance cyber cafe among all other cafe's, having more than 60 workstations and an ADSL connection of over 4mbps, Al Jazeera Net is indeed a premiere cyber cafe here in Qatar. We are also located far from the city which makes us a conducive place to our valued customers. Al Jazeera Net Cyber Cafe is definitely the place for your computing needs as technology continue to rise and as innovations deliberately enhance in the Gulf Region.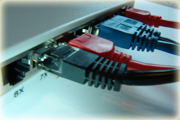 NETWORK SOLUTIONS
Al Jazeera Net
extends itself from as a Network Solutions Enterprise. As years pass, organizations and companies here in Doha are inevitably growing. Al Jazeera Net wishes to introduce itself as your one stop Network Solution place. From Physical Networking to Virtual Tunneling, depending on your network structure needs, we provide the latest technology with Network Platforms, from Windows Server, Novell Netware, even the latest in Cisco Environment, Al Jazeera Net is the right choice for your corporate ventures.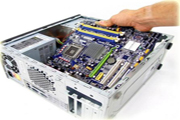 PC REPAIR
Al Jazeera Net
has business in PC Repair. Desktops, Laptops and other devices are in good hands with our excellent repair technicians. We also guarantee the safety and protection as our technicians check up and troubleshoot your devices. Also, we provide the latest and top of the line replacement parts for your gadgets and computers, moreover, we provide first class services to our valued customers. Al Jazeera Net is guarantees customer satisfaction as it builds trust and quality assurance.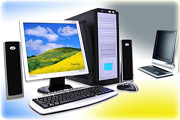 COMPUTER SALES
Al Jazeera Net
is also into the business of Computer Sales. From Brand New PC's and Laptops to Second Hand, Good Condition Devices, Al Jazeera Net has the ample resource of your choice. Al Jazeera Net provides dealership and promotion of various PC brands. From Dell, Toshiba, Acer, HP, Lenovo, Samsung, etc, to individual peripherals such as computer monitors, cpu's and workstations, name it, Al Jazeera Net has got it for you. Al Jazeera Net also is also into sales of internal computer parts. From HDD's, Cards and RAM's, Al Jazeera Net is indeed the one stop place for you.